▲Activity scene
On September 6, the on-site observation activity of the "Quality Month" of the Zhuhai Housing Urban-Rural Construction System in 2019 was held in the Poly Country Garden Begonia Garden Project. More than 600 people attended the conference to learn from each other, exchange and share prefabricated construction technology and quality management experience.
▲Project site
The Poly Country Garden Begonia Garden, designed by Zhubo, is located in Pingsha New Town, Gaolan Port Economic Zone, Zhuhai, with a total construction area of 155,100 square meters and a maximum building height of 94.74 meters. The high-rise residential buildings of the project adopt the BIM-based prefabricated assembly + aluminum alloy template construction process. The standard floor prefabrication rate is 20%, and the assembly rate is 46%. It is the first prefabricated residential building in Zhuhai. The Poly Country Garden Begonia Garden project is a breakthrough of Zhubo Design in integrating Zhuhai and constructing Zhuhai to develop prefabricated buildings. It is also one of the model projects of safety standardization, green construction and dust prevention and noise reduction in the Guangdong-Hong Kong-Macao Greater Bay Area.
▲General floor plan
▲Human visual effect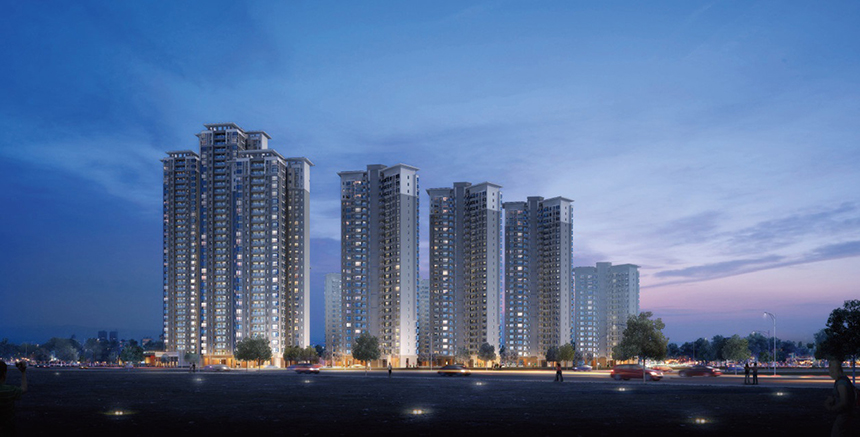 ▲Night scene effect
The project implements a prefabricated building, and the types of prefabricated components used include prefabricated bay windows, prefabricated stairs, prefabricated balconies, prefabricated interior partition slats, and standard floors are constructed with aluminum formwork. Persist in green development and fulfill corporate responsibility. In recent years, the development of prefabricated buildings that build houses like building blocks is in full swing. Compared with traditional construction methods, prefabricated buildings have significant energy-saving and emission-reduction effects.
▲Standardization of apartment modules
▲Prefabricated stairs
▲Prefabricated bay window
▲Prefabricated interior wall
▲Honorary awards
Introduction of Zhubo Design Co., Ltd.
Zhubo Design Co., Ltd. is engaged in technical research work related to architectural design. Based on the traditional "Zhubo Design", it has been vigorously developing "Zhubo Technology" since 2010. Has three main businesses:
· BIM technology research and design consulting
· Prefabricated building research and design
· Green building and sponge city research and design consulting
Through years of prefabricated construction practice, Zhubo Design has accumulated rich design experience and design results. A number of prefabricated buildings have been completed and approved as a national prefabricated construction industry base in 2017. This is a long-term impact on Zhubo. An affirmation and honor dedicated to the development of prefabricated buildings. Zhubo will continue to work hard to research and develop the core technology and supporting technologies of prefabricated buildings, and take the headquarters as the leader, to radiate the prefabricated building design technology to branches across the country through the group operation of Zhubo, and actively participate in the development of local regulations and atlases. The preparation and revision work will continue to play the leading, demonstrating and popularizing role of the prefabricated building industry base in the industry, making Zhubo a base for the design, display, training, communication, innovation and service of prefabricated buildings.